http://www.cnn.com/2012/03/25/world/asia/afghanistan-killings-money/
Kabul, Afghanistan (CNN) -- The United States gave $860,000 to the families of people in Afghanistan killed or wounded in a shooting rampage that is being blamed on U.S. Army Staff Sgt. Robert Bales, two Afghan officials said Sunday.
The money includes $50,000 for each of 16 people who were killed, as well as $10,000 for each of six who was injured, the provincial council members said.
The American official who handed over the money said it was not compensation, but the U.S. government offering to help the victims and their families, Kandahar provincial council member Haji Nyamat Khan said.
But a spokesman for NATO's International Security Assistance Force, Col. Gary Kolb, said the money was compensation.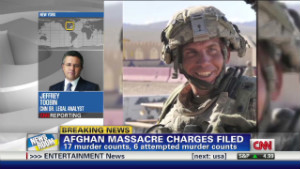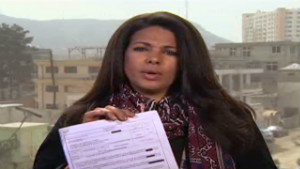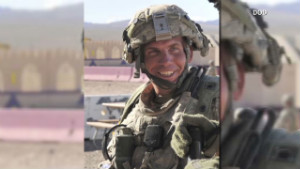 It was not immediately clear if the word used to describe the payment had legal significance in Afghanistan, where "blood money" can replace a trial or punishment of a killer.
Afghans are insisting that the suspect be returned to Afghanistan to face trial, with villagers and lawmakers questioning the U.S. military's account of what happened. But a military official in Afghanistan has said that Bales will be tried in the United States.
Khan, the local official, said the money was paid in Afghan currency and handed over in Kandahar city.
He did not name the American official involved in the meeting.
Bales has been charged with 17 counts of murder, and could face the death penalty if convicted of any of them.
Authorities say Bales left a remote outpost in Kandahar province's Panjwai district early March 11 and went house-to-house, gunning down villagers. U.S. and Afghan officials initially said 16 people died in those attacks.
But Kolb, the ISAF spokesman, said Friday that investigators assigned to the case felt they had evidence to charge Bales with 17 counts of murder.
There was no immediate indication as to where the other fatality came from. Afghan government officials in Kabul have said they have no record of another death.
Nine children, three women and four men from at least four families were killed in villages in Kandahar province on March 11, Afghan officials said.
They were Mohammad Dawood Abdullah, Khudaidad Mohmmad Jama, Nazar Mohammad Taj Mohammad, Payendo, Robina, Sahtarina Sultan Mohammad, Zuhra Abdul Hameed, Nazia Doost Mohammad, Mosooma Mohammad Wazir, Farida Mohammad Wazir, Palwasha Mohammad Wazir, Nabia Mohammad Wazir, Asmatullah Mohammad Wazir, Faizullah Mohammad Wazir, Esa Mohammad Mohammad Husain, and Akhtar Mohammad Murad Ali.
Four children, one woman and one man were wounded in the attacks, according to the charge sheet against Bales.
Bales, who was returned to the United States last week, is being held at Fort Leavenworth, Kansas.
It is not clear whether he will now face a military procedure known as an Article 32 hearing, at which military authorities would determine whether to proceed with charges against him, or whether he will go before a group of experts to determine whether his mental health may be a factor in his defense.
If and when the case comes to trial, Bales' lawyer, John Henry Browne, said, it is going to be "extremely difficult" for the prosecution.
"They have no murder scene, no forensics," the lawyer said Thursday night outside his Seattle office. "I'm going to make them prove every claim."
Military law experts acknowledge that proving the case may be difficult, especially given that there are no autopsies to help prove the cause of death -- in part because those killed were buried quickly, in accordance with Islamic tradition -- and difficulty in getting witnesses to testify.
Gary Solis, a former U.S. Marine Corps lawyer and current Georgetown professor, told CNN that any bullet rounds recovered from the scene could be matched with Bales' weapon -- assuming it was "immediately seized" -- which would serve as "powerful evidence for the government."
and note the following item .....
http://www.aljazeera.com/news/asia/2012/03/201232511378789966.html
The families received around $50,000 for each person killed and about $10,000 for each wounded in the shootings in two villages in Panjwai district earlier this month.
"We were invited by the foreign and Afghan officials in Panjwai yesterday and they said this money is an assistance from [US President] Obama," Haji Jan Agha, who said he lost his cousins, told Reuters news agency on Sunday.
The US embassy directed all questions to the NATO-led International Security Assistance Force (ISAF) which is fighting the war in Afghanistan.
An ISAF spokesman said he was in not in a position to either confirm or deny whether compensation was given, and if so how much.
Lieutenant Commander Brian Badura said that as a matter of policy ISAF does not make restitution for losses resulting from combat, combat-related activities or operational necessity.
"Individual troop contributing nations may participate in some form of restitution consistent with the cultural norms of Afghanistan," he said. "Settlement can come in a number of forms which may (be) but is not always financial."
"As a settlement of claims in most cases is a sensitive topic for those who have suffered loss it is usually a matter of agreement that terms of settlement remain confidential."